What is Portability?
Health Insurance Portability refers to the eligibility of a policyholder to switch or change to another Insurer or another Insurance plan. The benefits are intact which the policyholder has gained by the virtue of being with the existing insurer for a certain period of time.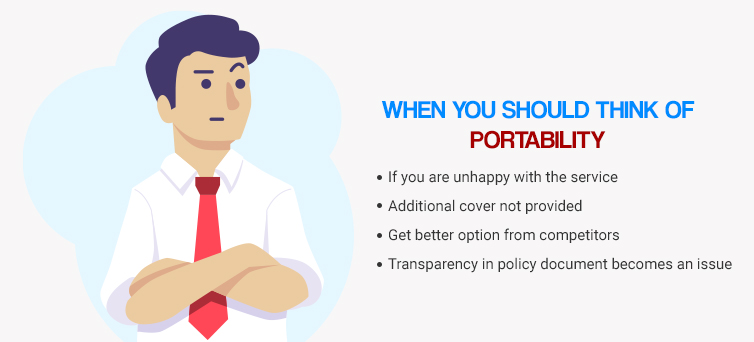 Things to consider while Porting Health Insurance Policy
It is essential to take a look at a few things before porting your health Insurance policy. A health insurance policy excludes expenses incurred due to any pre-existing ailments or disease with or without the knowledge of the insured /policyholder. While switching one's insurer one must be careful to study the terms and conditions applicable to them, mainly whether there is a continuity benefit and whether the accrued bonus(es) will be carried forward and to what extent.
The changing dynamics of the health insurance sector presents a challenge both for the insured and the insurer. Often, a situation arises wherein an insured aspires to have a better cover than his/her existing one. It is also possible that the current insurer may not be able to offer the same. On the other hand, the insured is continuously exposed to promotions by many insurers and is recommended a better plan by other agents or a friend who has had a good experience. The pricing of the proposed new plan may not have been affordable earlier, but now with increased income and a larger family, the insured feels the need to take a higher coverage or a plan which offers better features. Let us look at some aspects of health insurance plans that may prompt you to switch.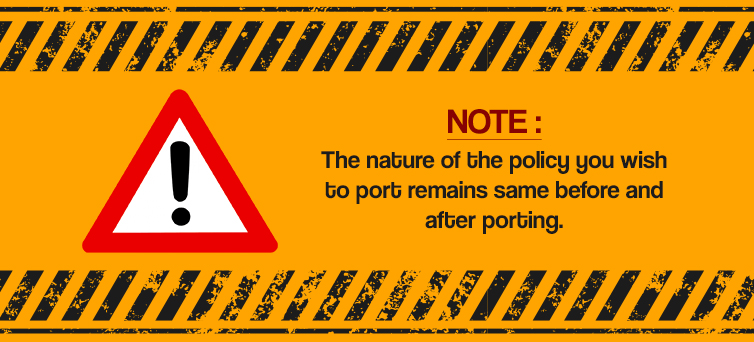 What Does A Health Insurance Normally Cover
A plain vanilla health insurance normally covers the following:
1. Hospitalization expenses, pre and post hospitalization expenses for 60 days and 90 days respectively.
2. Reimbursement due to some specified day care procedures.
Normally, dental treatments except for accidental reasons, maternity expenses, OPD expenses, room rent above 1% of the sum insured, treatment outside India, and so on, are excluded.
Added Benefits/features
Now there are plans which not only include the above items but also are feature-rich *as the list below will indicate (*subject to eligible parameters)
Maternity expenses
No capping on room rent (this leads to a substantial increase in the allowable expenses)
Treatment abroad
Reinstatement of Sum Insured –this restores your sum insured if it were to be exhausted during the policy year.
E-opinion for a critical-illnesses
Donor's expenses in case of a transplant surgery
Rider's to protect your sum insured against inflation, cumulative bonuses earned despite claims made, critical illnesses for large amounts,
High bonuses of up to 50% per annum.
Cashless Hospitalisation
Treatment abroad policies cover even the cost of travel and stay abroad.
Top Up covers will protect against large expenses with very low premiums.
Umbrella covers to include extended family members including senior citizens.
Critical Illness plans (Beneficiary plans) to cover loss of income and loss due to limited cover under an indemnity policy.
Coverage of non-allopathic treatments
UNLIMITED coverage plans ……
And, much more….

Health Insurance Portability Process
The process for portability must be started typically 45 days before the renewal of the existing policy. This is necessary to allow time for underwriting, medical tests, the insurer making a proposal, and acceptance and premium payment by the insured. Attached is a set of FAQs issued by Bajaj Allianz General Insurance Co. which extensively covers the portability conditions: https://www.pragatifunds.com/Content/pragatifunds.com/Document/274portability-faqs.pdf
Every insurer follows a set of guidelines issued by IRDAI, however, they all differ slightly in their underwriting approach. For more details kindly visit our website & contact us on the number or mail id provided on the website: https://www.pragatifunds.com/