EXCELLENT OPPORTUNITIES IN A TURBULENT MARKET
Does turbulent weather or rough seas deter us from flying or sailing? The benefits of flying or sailing far outweigh the risks. In other words, we have learnt to manage these risks.
Why not apply the same to EQUITY MARKETS? Equities are well known and accepted as the best asset class to create wealth despite the inherent risks.
One needs the right vehicle (smooth functioning demat and trading account and bank account)
The right pilot (a reliable and scientifically researched advise) ,
Safety apparatus (timely alerts and transparency)
Information about your location in the journey (conveniently accessible reports).
ICICI Securities has basket of products for the equity market and solid research to back up every recommendation. Added to that, the smooth and seamless functioning of the 3 in one Account makes the whole process a relaxing experience.
Research based advice is readily available on the website and also through our personal interaction with our clients.
The on-going pandemic has cast a shadow on the economic activity and thereby generally creating doubts among investors. However if invested and traded selectively it is possible to generate income and wealth as data over the past 40 years has proved.
Below are the data of the immediate six months. Volatility kept investors guessing about the direction of the market. However, a careful selection of the stock, discipline and clear targets for exiting, did benefit investors as the superlative returns indicate and that too with a fair degree of safety.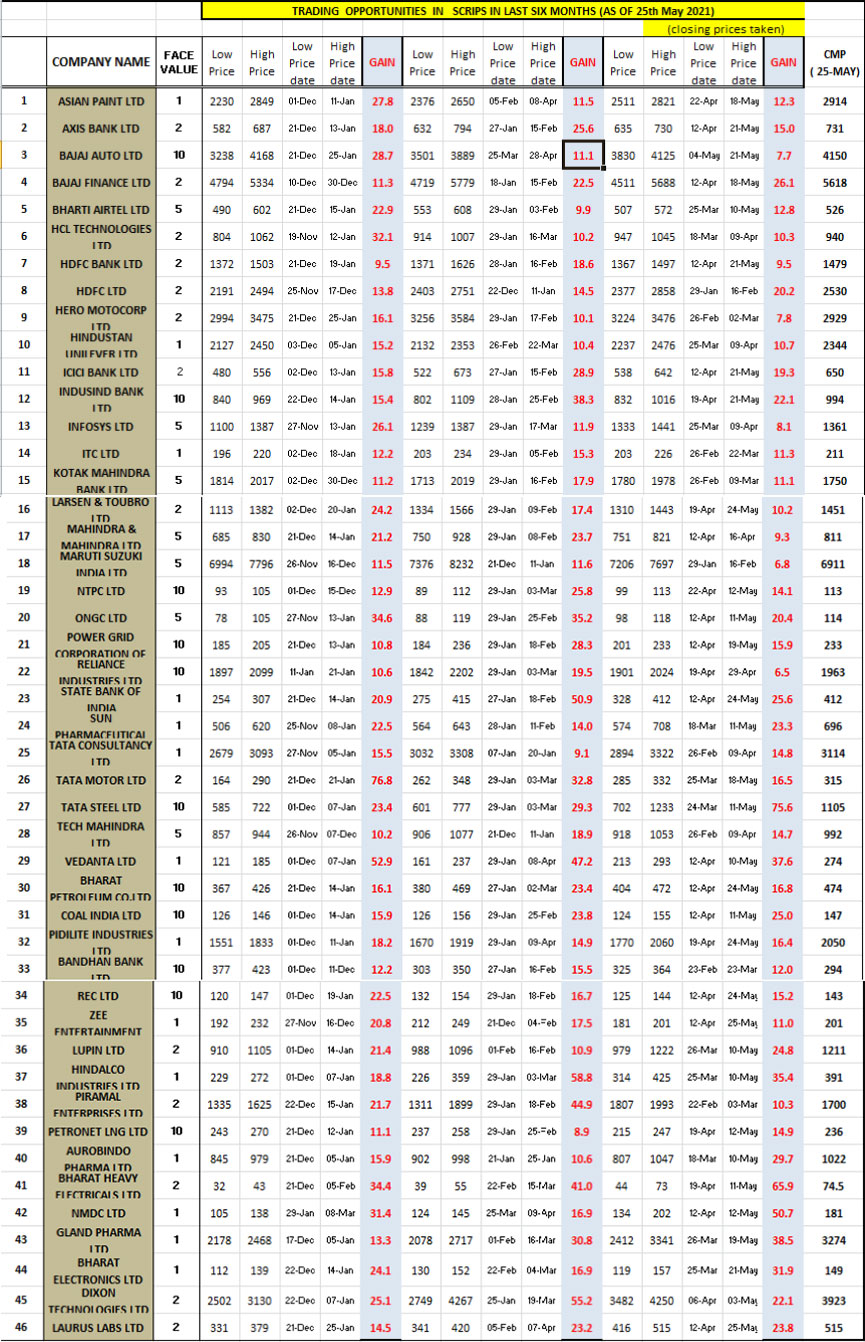 We suggest focusing on RISK ADJUSTED RETURNS AND NOT JUST HIGHRETURNS
Our support as ASSOCIATED PERSONS (former nomenclature SEBI registered SUB BROKERES) of ICICI Securities will add a dash of comfort to power your financial goals.
Please contact us to open your DEMAT AND TRADING ACCOUNT Online in the Comfort of Your Home.
M. 9725410042 | www.pragatifunds.com | pragatifunds@gmail.com
EQUITY MARKETS are VOLATILE but REWARDING